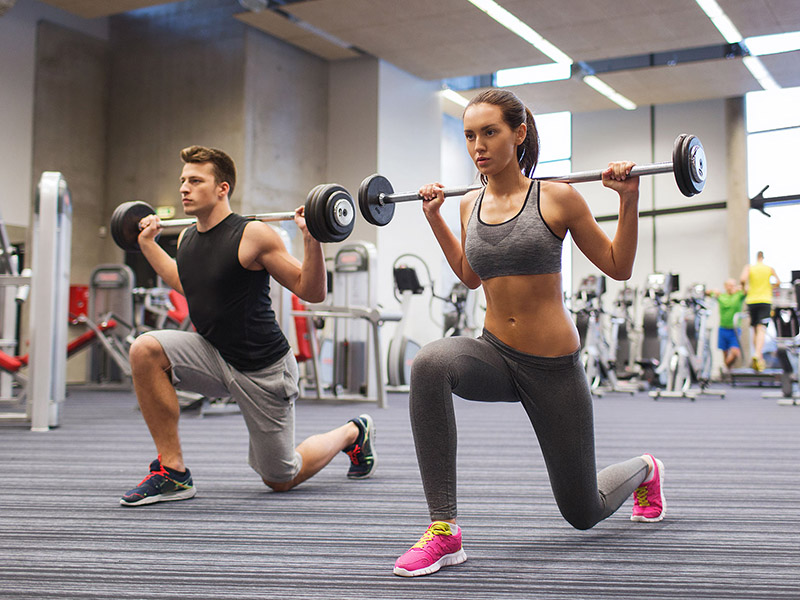 Fitness Clubs
Do you remember the entry about gyms and fitness clubs? I pointed to the frequent phenomenon of paying for passes or subscriptions and appearing in the facility from the big bell. What I observe is still a common practice and I uphold the previous conclusions "don't use – don't pay". But recently I have also decided to check how it looks like from the kitchen, how motivated you need to be to make this fun worthwhile and today – not by chance, but based on (little experience) I will share my observations with you.
Almost half a year ago we assumed that February was to be our month without saving. I admit without being beaten – it didn't work out as we wanted…. sickness in the family (first Maja, then I), another move and the fact that almost every hour was filled with duties meant that we didn't achieve our goal and once again we significantly increased our net worth.
Fortunately, not everything collapsed and – apart from a few small, unforeseen expenses – I added a Multisport card subscription to the "whims" category, which will cost me the whole PLN 75 per month. Of course, until the time of resigning from it, which for the time being is absolutely unforeseen, because the last weeks are for me leaven, pain and the fight against the limitations of my own body – that is, everything that releases an incredible dose of endorphins and makes you want more!
My adventure with sport is a whole series of ups and downs. Since I remember, I have had periods of taking care of my own physical condition and I have completed dozens of hard training with free weights (I was in the gym perhaps several times in my life), hundreds of hours of swimming in swimming pools, which at some point I completely abandoned for reasons not specified, and – as you probably know – years of intensive, almost daily cycling under any pretext. After the birth of Maja, the dumbbells and the barbells went to work (eternal fatigue in the first months did not mobilize to exercise), and from when I started to work remotely even for days waiting for a ride (especially in winter, when there are fewer pretexts to move from home).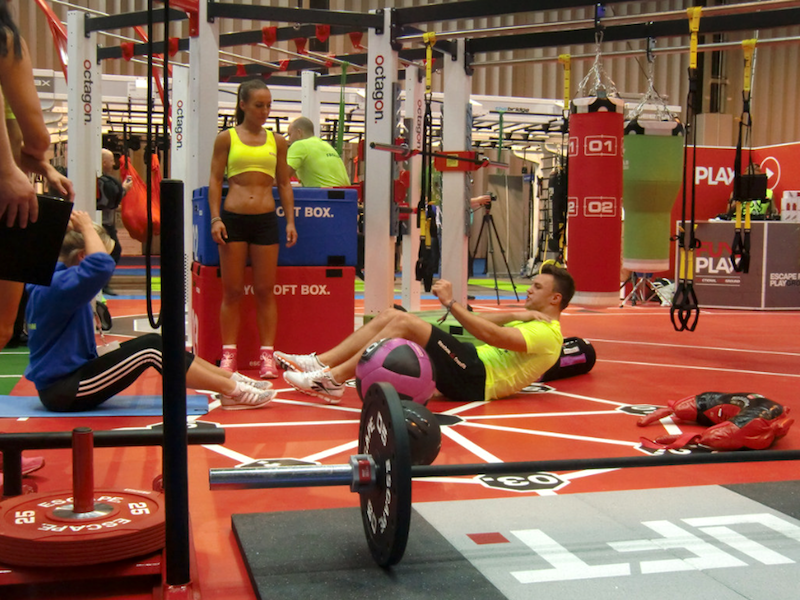 So here I am – a computer scientist sitting 8 hours a day on four letters, trying to help his pregnant wife after (and during) work, who somewhat forgot what a real physical effort is. Because I don't think I can call my daily morning stretching ritual and a series of pumps, supplemented by a few minutes of making bellybellies or planks (planks of our own), which you recommended to me. It's really not enough to keep your body in good shape and look to the future with optimism when I get away from this chair. After all, taking care of my own health is one of the pillars of financial independence and I will not allow me, through my own negligence, not to be able to live an active life, or for children to win swimming races with the old man 🙂
That is why, while planning "a month without saving", I thought that spending money on something that would positively affect my health would be a much better choice than letting them go of anything else. And tasting paid, organized forms of such activity will be the easiest for me to swallow right now, when we were supposed to spend a bit more than usual. So I started to think: "a swimming pool, or maybe some activities? I've heard something about cross, they've been trumpeting about kettlebells for some time… until suddenly I got dazzled! I remembered that my employer offers a multisport card, for which I have to pay 75 zlotys a month, but I get an almost free choice of place and type of exercise. So instead of spending a few money, I will close myself at 75 zlotys at the beginning and see what will happen.
It was more than a month ago, and today I sit and stick on the keys, while feeling the pain of many muscles with almost every movement. For 3 weeks of February (a week I was unfortunately ill) I went to the swimming pool (including the part with Maja), one crossfit training, two kettlebells and indoor cycling training (the first week of March was 3 consecutive exits). Everything in 5 different places, at the hours I have chosen, in any chosen activities. And for only 75 PLN, i.e. 7.5 PLN for a single entrance ticket. A good result, which I'd probably make up a bit if I didn't have children yet.
Since we are with finances, it is worth mentioning where this, and not another price of multiport subscription cards comes from. Do you remember how in the last entry I argued that on bank offers you can earn just because other people pay saloon for what you have for free or what you even profit from? It's the same here – if a lot of people have and regularly pay for a card subscription, then others can pay a little less, because on average the company that issues cards still goes their own way.
That's why I think that if you want to try sports under the supervision of an instructor or in a dedicated facility, and your employer offers you access to a multisport or similar program, use it. Especially now, when practicing many sports in the open air is very difficult due to the aura outside. At the same time, don't forget to mark the card fee in your home budget every month – so that you can remember it and make the decision to resign when it's no longer profitable for you. This is not a one-way ticket and you can cancel it at any time, cutting costs if you don't use the offer regularly.
And at the beginning it's a very good test of motivation, satisfaction level from selected activities and an opportunity to compare it with what you do every day alone. This type of classes can be treated as an investment in yourself after the season, or as an opportunity to catch a suitable exercise technique or even loads or type of equipment. And even – as in my case – as a therapy for someone who does not feel very well in a group, especially a new acquaintance.
What if you go through the initial euphoria? If the coming spring will mobilize you to free outdoor activities? Or if you catch the technique and don't need anyone who tells you how to exercise? The solution is trivially simple – give up your card and after a problem. I can't rule out that I will do it myself in a while, and I'll present myself, for example, a kettlebell weight and arrange a set of exercises under myself. It will be closer to my nature, according to which I prefer to act alone and fight with myself than with the other team. For now, however, I'm pressing hard and I have a lot of fun because I'm often the weakest in the classroom and I can see how much I have to make up for to achieve the desired results.